Jeremy Hall
Vice President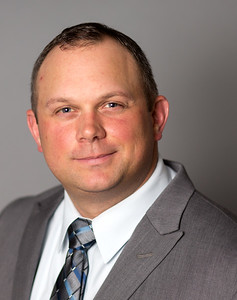 Education
Augustana College –
BS Business/Finance
Affiliations
American Society of Healthcare Engineers (ASHE) – Member

Construction Management Association of America (CMAA) – Corporate Member

Construction Owner's Association of America (COAA) – Associate Member

Lean Construction Institute (LCI) – Corporate Member
Contact Info
Email: jhall@ifspm.com
Office: 847.673.0010
Driven by a life-long love for the construction Industry, Jeremy has been serving clients in many different capacities for the last 20 years, over a decade of which have been with Integrated Facilities Solutions. Jeremy has a talent for understanding a client's perspective and translating their needs into construction solutions.
Leveraging insights from his years spent in healthcare, Jeremy combines his experience in Master and Project Planning as well as Project Execution to drive teams to maximize value for our clients.  Jeremy believes strong teams make for successful projects and is committed to building relationships that ensure project success.
Jeremy began his education in the field, learning the day to day inner workings of the construction industry.  In college, Jeremy focused his attention on understanding business and finance. Today, this blend of field experience and business savvy allows Jeremy to focus on process improvement, the reduction of waste and quite simply – Efficient Execution.
Jeremy has led teams in the regulatory approvals, planning and implementation of master plans exceeding $500M as well as the redevelopment of 20+ freestanding sites and numerous greenfield sites.
How do I bring value?
UNDERSTAND – I am driven to understand WHY we are doing something, not just WHAT.  Taking the time to understand a client's business allows me to apply their logic and needs to a project which significantly reduces the impact of the project on their business and allows me to assist the team in making day to day decisions that are truly in the best interest of a client.

SIMPLIFY – For those who are not immersed in construction daily, it can be difficult to have a sufficient understanding of all the variables required to make good decisions.  Pairing my field knowledge with a knowledge of a client's business, I am able to help simplify and translate the needs of a project into understandable and actionable terms allowing owners to make quicker and better-informed decisions saving time and money.

EXECUTE – It is a simple concept, but even great teams need to be driven.   Creating strong and accountable teams drives value to the bottom line and ensures we deliver a reliable product to our clients.