David J. Behls
Project Executive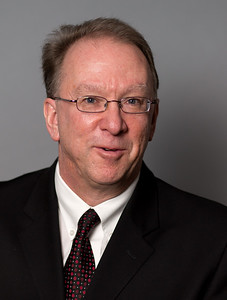 Education
DeVry Institute of Technology – Master Degree Project Management
University of Illinois, Chicago –
BS Engineering Management
Affiliations
Project Management Institute – Chicagoland Chapter Member
American Society of Healthcare Engineers (ASHE) – Corporate Member
Construction Management Association of America (CMAA) – Corporate Member
Lean Construction Institute (LCI) – Corporate Member
Contact Info
Email: dbehls@ifspm.com
Office: 847.673.0010
David is an accomplished Construction Project Manager and Owner Representation professional with more than 34 years of experience. He has led the Project Team on an $150 M, 5-year Hospital Modernization Master Plan to include a PACU, Sterile Processing Department, Radiology MRI, Ultrasound, Cardiac Catheterization Laboratory, Operating Rooms, Labor Delivery Unit, Landscaping and Site Improvements.
David has headed up and overseen multi-million dollar complex commercial, healthcare and industrial projects, including 16 years of Project Management experience in the HVAC Industry. He has lead HVAC Teams in completing multiple State, Federal, Nuclear, Institutional, Educational and Healthcare related Projects, worked for the US Airforce at Cape Canaveral, ComEd Nuclear Power Plants, GSA Federal Building, State Police Forensic Lab and US Post Office Buildings.
As a Project Executive at IFS David has mentored several Team Members and has advocated their continued education in the Project Management profession.
How do I bring value?
I effectively combine expertise in construction, program, and project management with business management, regulatory compliance, engineering, and finance to complete successful projects.  I am highly skilled in project scope, scheduling, budgeting, contracting, value engineering, capital and equipment allocation, understanding of complex mechanical systems and risk management.
A major HVAC revision in a hospital suite would have required extensive relocation of utilities on the floor below and major structural steel supports.  I lead the team to a concept to modify the HVAC, coordinated this with the mechanical utilities and eliminated the need for costly relocations and structural additions.  This saved the hospital over $75,000 in potential costs.